Prohibited Terms in Colorado Residential Leases
Designed For:
Landlords, tenants, and legal professionals involved in drafting, reviewing, or understanding residential lease agreements within the state of Colorado.
Purpose:
This screen is crafted to identify and highlight terms that are not permitted in Colorado residential leases as per the Colorado Revised Statutes 38-12-801. Its primary objective is to provide users with a quick and accurate tool to spot any prohibited terms, ensuring compliance. This screen has been constructed using the guidelines set forth in the Colorado Revised Statutes 38-12-801.
Please note that the screen doesn't take into account the provisions of C.R.S.13-40-110, as this will be rendered obsolete post 1/1/2024.
Limitations, Assumptions, Details:
This screen should be used with a lawyer, not in replacement of a lawyer. Neither Screens nor any screen author is or will provide you with legal advice. Whether or not your lease complies with a particular law is a complex legal question that only your lawyer can answer. AI accuracy rates vary based on a number of factors so always double check all AI predictions.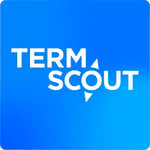 TermScout is a contract review and analytics company that is affiliated with Screens. We have a team of contract prompt engineers that can create and validate screens for clients based on their existing playbooks or templates.

Interested in working with us? Get in touch at
sales@termscout.com.