Privacy Policy Framework for Apple Apps
Designed For:
App Store users and developers who want a first-pass review to check app privacy policies for compliance with Apple's written requirements for privacy policies.
Purpose:
Apple requires all apps on the App Store to make certain disclosures and offer certain rights to users in the privacy policies for those apps. This screen was built to test any privacy policy for compliance with those requirements. The source in Apple's terms for each requirement is listed in the User Guidance section of each Standard. All of the requirements were pulled from the Apple App Store Review Guidelines and the Apple Developer Program License Agreement on November 1, 2023.
Limitations, Assumptions, Details:
This screen should be used with a lawyer, not in replacement of a lawyer. Neither Screens nor any screen author is or will provide you with legal advice. AI accuracy rates vary based on a number of factors so always double-check all AI predictions.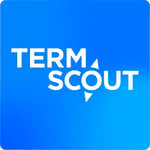 TermScout is a contract review and analytics company that is affiliated with Screens. We have a team of contract prompt engineers that can create and validate screens for clients based on their existing playbooks or templates.

Interested in working with us? Get in touch at
sales@termscout.com.