Contracting Under GDPR: The Article 28 Guide
Designed For:
Anyone who authors or signs a data processing agreement and wants to sanity check it against the main requirements of Article 28 of the GDPR.
Purpose:
This Screen was built based on the GDPR Article 28 requirements for data processing. Article 28 outlines the written requirements that data controllers must have in place with data processors.
Limitations, Assumptions, Details:
This Screen was validated against a sample of 6 software agreements and produced a 100% accuracy rate. This screen should be used with a lawyer, not in replacement of a lawyer. Neither Screens nor any screen author is or will provide you with legal advice. AI accuracy rates vary based on a number of factors so always double check all AI predictions.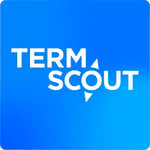 TermScout is a contract review and analytics company that is affiliated with Screens. We have a team of contract prompt engineers that can create and validate screens for clients based on their existing playbooks or templates.

Interested in working with us? Get in touch at
sales@termscout.com.