8 Deal Breakers in Tech Contracts
Designed For:
Buyers or users of any type of IT services (SaaS, software, PaaS, etc.).
Purpose:
This screen contains 8 standards that are all considered by TermScout and its IT contract advisory panel to be deal breakers for customers. For many sophisticated buyers of IT services, the failure of any of these standards would constitute a deal breaker without special approval. The questions in this screen are designed to provide the user with background information about the contract.
Limitations, Assumptions, Details:
This Screen was validated against a sample of 5 data processing agreements and produced a 100% accuracy rate.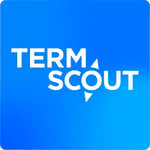 TermScout is a contract review and analytics company that is affiliated with Screens. We have a team of contract prompt engineers that can create and validate screens for clients based on their existing playbooks or templates.

Interested in working with us? Get in touch at
sales@termscout.com.